If wind asked permission
we might wait and listen
as if night stopped its blue
curtain and wheat bent without scattering
its hope of what happens in the dark,
and happens by accident.
–JOHN FREEMAN
"On Love"

[1] Why this particular stupid, savage method of causing pain, and no other? Why not stick pins into the shoulder of some other part of the body, compress the hands or feet in a vise, or something like that?
Every morning, when I wake up under the blanket of the sky, I feel that for me it is our anniversary. Opening the wood shutters to let in the fresh air, I am greeted by the thought of you. Again! Damp rises from the street. Today will be a special day. Greens, sprouts, health foods to celebrate our birthday! I am eating better for you. Oh I hope so! Why not? Today will be a special day.
Waiting for your call. Waiting. As far as human temporality the day is infinite even with the light changing or growing darker. I crawl into bed and out. Take another walk by the river and hear the water tremble and sigh—that night! Night comes but still the same day hangs about: per molts anys! Years that will surely come. It will surely come (it must come!). I will die if it doesn't.
Waiting for the call that will come and take place of absence and of the knowledge of absence. How I lie! There are ghosts in the village for sure! Se ha dado cuenta: in the year 1313 there were 13 jueus catalans here. Jewish families that is. It is the anniversary of their absence. A fire que frio because of «that» (auctoritate nostra ignis iudicio concremandos). BUT I just cannot take you seriously and in comic sans no less.
What do I think of the language of love? Cliché like a stupid anniversary. Still you could cut me some slack. Your presence or a Hermès Handbag.
Six years ago or six months. The same for me. We shared what happens in the dark, and happens by accident. The next morning you were surprised I'd woke up into desire. Then I marked up a piece of paper and drew a grid. Miss your private messages. I prefer a hard copy. Better to have those little hand-drawn numbers to count in the corners. Feels more real. They say you remember more what you read on paper. But really who cares what they will say!
I wait enveloped in your absence. Am hungry again, a stomach aches. Cross off another day. Burn the paper. Mark up another. Drawn here, a fool that waits. Your fool. I peel back the skin on another ingrown hair. See: red! It hurts to fall and I sprain my ankle. My aunt has an accident and there is blood in her skull. I recall your absence and that pain is real and take refuge in being vulnerable again.
They say that chronology is the backbone of history. But we also need to accept that there are four or five fundamental dates that every good person keeps lodged in their brain, which have played bad tricks on history. Happy anniversaries. Per molts anys! Such dates are indifferent to desire… I say let's begin again! Love is here and I open the shutters. It's you, it's the inquisition
–
Juliana Nalerio currently resides in Hostalric, Catalunya and at Stanford in the Modern Thought & Literature program. As a transatlantic Ph.D. student she is fascinated by looking, writing, and waxing poetic. She works on race, literature, and critical theory with a historical slant. She has also studied at the Universities of Valladolid and Salamanca in Spain.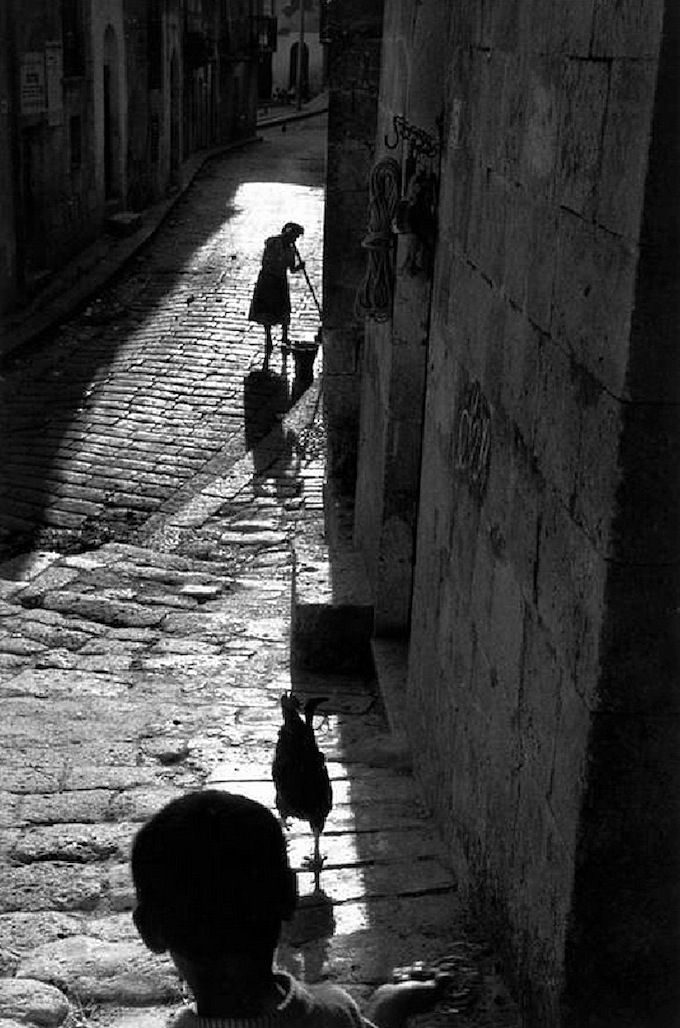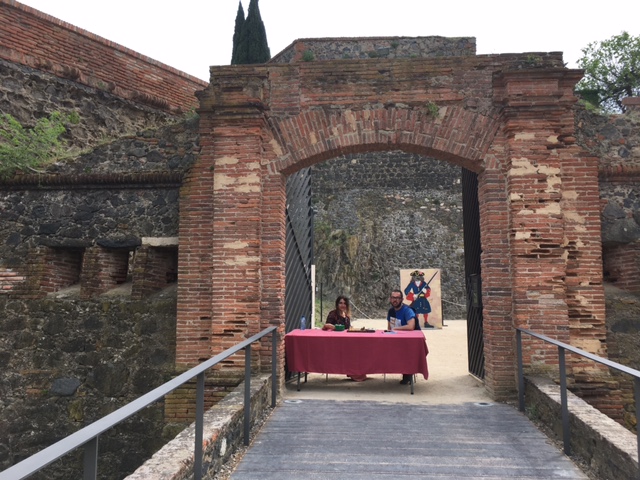 Aniversarios / Per molts anys!
Traducido del inglés por Natasha Hakimi Zapata
[1] ¿Por qué este particular método estúpido
y salvaje de causar dolor, y no otro? ¿Por qué no
pegar los pasadores en el hombro de alguna otra
parte del cuerpo, comprimir las manos o los pies
en un tornillo de banco, o algo así?
Cada mañana, cuando me despierto bajo la manta del cielo, siento que para mí es nuestro aniversario. Abriendo las persianas de madera para dejar entrar el aire fresco, soy saludada por el pensamiento de ti. ¡Otra vez! La humedad se alza por la calle que frunce el ceño. Hoy será un día especial. ¡Verdes, brotes, alimentos saludables para celebrar nuestro cumpleaños! Estoy comiendo mejor para ti. ¡Oh espero que sí! ¿Por qué no? Hoy será un día especial.
Esperando tu llamada. Esperando. En cuanto a la temporalidad humana, el día es infinito, incluso cuando la luz cambia y se oscurece. Me meto en la cama y me salgo. Tomo otro paseo por el río y escucho el agua temblar y suspirar — ¡esa noche! La noche llega pero el mismo día sigue pendiente: ¡per molts anys! Años que seguramente vendrán. Seguramente vendrá (¡tiene que venir!). Voy a morir si no lo hace.
Esperando la llamada que llegará a tomar el lugar de ausencia y del conocimiento de ausencia. ¡Cómo miento! ¡Hay fantasmas en el pueblo, seguro! Se ha dado cuenta: en el año 1313 había 13 jueus catalans aquí! Es decir, familias judías. Es el aniversario de su ausencia. Un fuego que frío por «eso» (auctoritate nostra ignis iudicio concremandos). PERO simplemente no te puedo tomar en serio, ni siquiera en comic sans.
¿Qué pienso del lenguaje del amor? Cliché como un estúpido aniversario. Aún así me podrías dar un descanso de tanta tortura. Tu presencia o un bolso de Hermes.
Hace seis años o seis meses. Lo mismo para mi. Compartimos lo que ocurre en la oscuridad y sucede por accidente. La mañana siguiente te sorprendió que me despertara en el deseo. Luego marqué un trozo de papel endeble, dibujé una rejilla. Echando de menos tus mensajes privados, prefiero una copia impresa. Es mejor tener esos pequeños números dibujados a mano para contar en las esquinas. Se siente más real. Dicen que recuerdas más lo que lees en el papel. ¡Pero realmente a quién le importa lo que dirán!
Espero envuelto en tu ausencia. Tengo hambre de nuevo, me duele el estómago. Tacho otro día. Quemo el papel. Marco otro. Dibujado aquí, una idiota que espera. Tu idiota. Retiro la piel de otro pelo encarnado. ¡Ve, rojo! Me duele caer y me torcí el tobillo. Mi tía tiene un accidente y hay sangre en su cráneo. Recuerdo tu ausencia y ese dolor es real y me refugio en ser vulnerable otra vez.
Dicen que la cronología es la columna vertebral de la historia. Pero también tenemos que aceptar que hay cuatro o cinco fechas fundamentales que cada buena persona mantiene alojados en su cerebro, que han jugado malos trucos en la historia. Feliz aniversario. Per molts anys! Tales fechas son indiferentes al deseo. ¡Yo digo, empecemos de nuevo! El amor está aquí y abro las persianas. Eres tú, es la inquisición
–
Natasha Hakimi Zapata is currently a Ph.D. candidate in Latin American Literature at the Universidad Complutense de Madrid, Spain, and an assistant editor at Webby award winning site Truthdig. Hakimi also holds an MFA in Creative Writing from Boston University. Most recently, she won a 2016 L.A. Press Club Award for her book review of the poetry collection "I Am the Beggar of the World." Also in 2016, Literal Publishing released bilingual editions of her translations of Alicia Borinsky's My Husband's Woman and Liliana Lukin's Theater of Operations.